Team Lead, Card Scheme Operations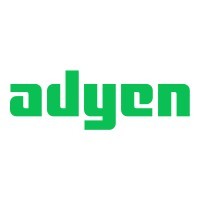 Adyen
Operations
São Paulo, SP, Brazil
Posted on Thursday, April 20, 2023
This is Adyen
Adyen is the financial technology platform of choice for leading companies. By providing end-to-end payments capabilities, data-driven insights, and financial products in a single global solution, Adyen helps businesses achieve their ambitions faster. With offices around the world, Adyen works with the likes of Facebook, Uber, H&M, eBay, and Microsoft. To maintain our momentum, we need people to join us in finding new ways of solving our unique challenges - people like you.
Team Lead, Card Scheme Operations
As a Scheme Operations Team Lead, you will lead a team of card scheme compliance experts, maintain oversight of card scheme monitoring and registration of high risk entities, support strategic business growth while meeting compliance goals, and collaborate closely with other teams in order to mitigate non-compliance losses for Adyen and its clients.
The Scheme Operations Team Lead will need to work closely with different teams globally, such as Sales, Account Management, Engineering, and Product in order to meet card scheme compliance, and client support goals. The ability to foster cross-team collaboration and individual curiosity will also be key to success.
Further, you will also be involved with strategic company initiatives that help shape the team, and prepare for growth and/or changes.
What you'll do
Lead the team as a key source of knowledge on card scheme rules and compliance.

Oversee the registration of high brand risk, payment facilitators, and marketplaces with the card networks.

Define and clearly communicate objectives and goals for the team.

Track team progress and success, and present results and reporting to Senior Leadership.

Recruit talented team members who can contribute to both Adyen's and our merchant's growth.

Coach and mentor members of the team in the areas of compliance monitoring and non-compliance investigations.

Communicate and support strategic Adyen clients and partners in terms of card scheme rules.

Lead global initiatives on scheme rules compliance.

Be an ambassador of the Adyen Formula.
Who you are:
You demonstrate initiative on developing teams and managing workflows.

You are innovative, with strong problem-solving capabilities and able to define robust processes and procedures.

You are able to serve as an escalation point to varied card network compliance challenges.

You possess strong knowledge of card network rules.

You have strong written and verbal communication skills.

Must be willing to travel, both domestically and internationally where required.
Our Diversity, Equity and Inclusion commitments
Our unique approach is a product of our diverse perspectives. This diversity of backgrounds and cultures is essential in helping us maintain our momentum. Our business and technical challenges are unique, and we need as many different voices as possible to join us in solving them - voices like yours. No matter who you are or where you're from, we welcome you to be your true self at Adyen.
Studies show that women and members of underrepresented communities apply for jobs only if they meet 100% of the qualifications. Does this sound like you? If so, Adyen encourages you to reconsider and apply. We look forward to your application.
What's next?
Ensuring a smooth and enjoyable candidate experience is critical for us. We aim to get back to you regarding your application within 5 business days. Our interview process tends to take about 4 weeks to complete, but may fluctuate depending on the role. Learn more about our hiring process here. Don't be afraid to let us know if you need more flexibility.
Please note that this role is a full-time position in Sao Paulo. It will require a relocation in case you live outside of the Netherlands.