Internal Control Officer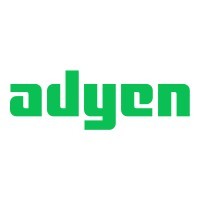 Adyen
Singapore
Posted on Wednesday, April 12, 2023
This is Adyen
Adyen provides payments, data, and financial products in a single solution for customers like Facebook, Uber, H&M, and Microsoft - making us the financial technology platform of choice. At Adyen, everything we do is engineered for ambition.
For our teams, we create an environment with opportunities for our people to succeed, backed by the culture and support to ensure they are enabled to truly own their careers. We are motivated individuals who tackle unique technical challenges at scale and solve them as a team. Together, we deliver innovative and ethical solutions that help businesses achieve their ambitions faster.
Internal Control Officer
We are looking for an Internal Control Officer in our Singapore office to join our global Corporate Risk & Internal Control team, that will contribute to Adyen's fast growth. You have a proactive mindset, you are eager to learn and are looking for an opportunity to learn from process and control owners and challenge them on improving processes and controls. Scaling our platform and automating controls will drive our growth path and this is where you can make an impact.
We work as a team across cultures and time zones and you'll be the linking pin for the global Internal Control team and local management. You will mainly focus on assessing Adyen's processes, risks and controls in the local Adyen entities in the APAC region to meet our internal and external expectations and to enable controlled growth. You will support the company in building a great business, preserving the company culture and achieving its long-term goals by taking our risk management to a whole new level.
We don't hide behind email, instead we pick up the phone. This is one of the values in our Adyen Formula, which is the foundation of our strong culture and an essential guiding principle for the way we work. We always ask why and are critical, we don't just tick the box, and we always look for improvement and automation. These are some of the values from our Adyen way of being in control formula, which the Internal Control team promotes globally.
What you'll do:
Continuously improve Adyen's global control framework together with the Internal Control team and Adyen business teams, based on changes in our business and processes
Design and implement local controls together with the local business teams in the APAC region for specific local requirements in the concerning APAC countries
Perform regional risk assessments and develop and maintain processes related to the periodic risk reporting towards the Board of the local APAC entities
Evaluate Adyen's processes and controls to identify opportunities for improvement and automation
Coordinate and perform testing of controls, and report on the effectiveness of Adyen's risk and control systems
Create a network and be a trusted advisor for the business (including local management) and monitor the risk environment
Support with requests from regulators and auditors to ensure successful audit cycles
Who you are:
Proactive, energetic, lifelong learner with a hands-on mentality
Eager to work in an innovative technology company within the financial sector
Relevant working experience within risk management, auditing or as a risk & control specialist (experience within the payments industry is not required)
Knowledge of business process reviews and internal control frameworks
Able to identify and promote opportunities for value creation and improvements with management
Great communication and influencing skills; excellent English
Our Diversity, Equity and Inclusion commitments
Our unique approach is a product of our diverse perspectives. This diversity of backgrounds and cultures is essential in helping us maintain our momentum. Our business and technical challenges are unique, and we need as many different voices as possible to join us in solving them - voices like yours. No matter who you are or where you're from, we welcome you to be your true self at Adyen.
Studies show that women and members of underrepresented communities apply for jobs only if they meet 100% of the qualifications. Does this sound like you? If so, Adyen encourages you to reconsider and apply. We look forward to your application!
What's next?
Ensuring a smooth and enjoyable candidate experience is critical for us. We aim to get back to you regarding your application within 5 business days. Our interview process tends to take about 4 weeks to complete, but may fluctuate depending on the role. Learn more about our hiring process here. Don't be afraid to let us know if you need more flexibility.