Financial Risk Analyst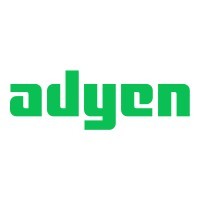 Adyen
IT, Accounting & Finance
Singapore
Posted on Thursday, April 6, 2023
This is Adyen
Adyen provides payments, data, and financial products in a single solution for customers like Facebook, Uber, H&M, and Microsoft - making us the financial technology platform of choice. At Adyen, everything we do is engineered for ambition.
For our teams, we create an environment with opportunities for our people to succeed, backed by the culture and support to ensure they are enabled to truly own their careers. We are motivated individuals who tackle unique technical challenges at scale and solve them as a team. Together, we deliver innovative and ethical solutions that help businesses achieve their ambitions faster.
Financial Risk Analyst
We're looking for a Financial Risk Analyst based in Singapore. This person will help us scale and innovate Adyen's financial risk management process. You'll be working closely with Commercial, Technical and Compliance teams to evaluate and manage financial risk stemming from a portfolio of enterprise merchants and new products. Our ideal candidate has a proven track record of solving problems, is a great communicator that has an affinity for technology and has a passion for finance.
What you'll do
Perform detailed analysis of the financial position of current and potential Adyen customers and present recommendations to the Merchant Risk Committee.
Drive continuous improvement of existing processes to improve efficiency and help scale our business.
Collaborate with product and legal teams as the credit risk subject matter expert to ensure factors to mitigate credit risk are considered during new commercial product development and/or expansion of our services in the APAC region.
Review the portfolio and individual merchants on a periodic basis to ensure risk remains within the overall Adyen risk appetite. Lead projects from beginning to end, and help us to find optimal solutions that benefit our merchants and improve our risk management practices;
Address questions pertaining to credit risk evaluations for new and existing merchants with commercial teams on an on-going basis, and explain Adyen's view of merchant credit risk.
Who you are
At least 3 years working in finance or credit risk environment, a big plus is experience in credit portfolio management;
Excellent communicator, able to share ideas and collaborate with team members;
Independent, able to prioritize own workload in a fast-paced, unstructured environment and drive processes to completion;
You are passionate about connecting and cooperating with colleagues across cultures and time zones, developing new ideas cooperatively and working as a member of an effective team.
Strong financial statement and data analysis skills with the ability to justify credit conclusions and to balance risk and business opportunities;
Keen interest in business and financial markets;
University degree in accounting, economics, finance or other quantitative field
Our Diversity, Equity and Inclusion commitments
Our unique approach is a product of our diverse perspectives. This diversity of backgrounds and cultures is essential in helping us maintain our momentum. Our business and technical challenges are unique, and we need as many different voices as possible to join us in solving them - voices like yours. No matter who you are or where you're from, we welcome you to be your true self at Adyen.
Studies show that women and members of underrepresented communities apply for jobs only if they meet 100% of the qualifications. Does this sound like you? If so, Adyen encourages you to reconsider and apply. We look forward to your application!
What's next?
Ensuring a smooth and enjoyable candidate experience is critical for us. We aim to get back to you regarding your application within 5 business days. Our interview process tends to take about 4 weeks to complete, but may fluctuate depending on the role. Learn more about our hiring process here. Don't be afraid to let us know if you need more flexibility.