DataOps Engineer, ELK stack, Madrid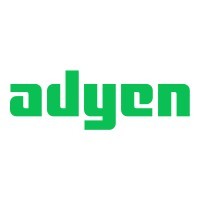 Adyen
Data Science
Madrid, Spain
Posted on Thursday, April 6, 2023
This is Adyen
Adyen provides payments, data, and financial products in a single solution for customers like Facebook, Uber, H&M, and Microsoft - making us the financial technology platform of choice. At Adyen, everything we do is engineered for ambition.
For our teams, we create an environment with opportunities for our people to succeed, backed by the culture and support to ensure they are enabled to truly own their careers. The people of Adyen are motivated individuals who tackle unique technical challenges at scale and solve them as a team. Together, we deliver innovative and ethical solutions that help businesses achieve their ambitions faster.
DataOps Engineer, ELK stack
Adyen is looking for a DataOps engineer to join our Infrastructure team in Madrid. Our on premise platforms are growing at a fast pace. You will operate as part of a group of data infrastructure engineers, developers, and work together at the core data infrastructure on a global scale. You will be challenged with the fast growth needs of Adyen, by the different teams across the company and to bring innovative solutions everyday. You'll be asked to improve the current stack and support several highly skilled teams of developers, platform engineers, reliability engineers. In this role, you will:
Create, maintain and iterate on the current ELK infrastructure

Anticipate growth and look for structural changes required to maintain a platform that doubles every 6 months.

Investigate and propose solutions for performance and scaling challenges, keep SLOs in check and maintain operational excellence.
Who you are
Background: you have a solid background with designing, scaling and maintaining ELK platforms, learn on the fly, diagnose problems and be used to dealing with a 24/7 environment.

Technology: you must be proficient and have real world and hands-on experience with ELK stack, understand open-source data pipeline frameworks like Apache Kafka, along with automation tools such as Ansible/Puppet. Linux optimization and debugging should be natural for you.

Experience: building, testing and maintaining ELK stacks at scale.

Knowledge: solid understanding of the ELK stack internals, specific optimizations for different use cases, good practices and design patterns.

Mentality: you are a team player who is open to feedback and have the mind-set to automate and avoid repetitive tasks
Our Diversity, Equity and Inclusion commitments
Our unique approach is a product of our diverse perspectives. This diversity of backgrounds and cultures is essential in helping us maintain our momentum. Our business and technical challenges are unique, and we need as many different voices as possible to join us in solving them - voices like yours. No matter who you are or where you're from, we welcome you to be your true self at Adyen.
Studies show that women and members of underrepresented communities apply for jobs only if they meet 100% of the qualifications. Does this sound like you? If so, Adyen encourages you to reconsider and apply. We look forward to your application!
What's next?
Ensuring a smooth and enjoyable candidate experience is critical for us. We aim to get back to you regarding your application within 5 business days. Our interview process tends to take about 4 weeks to complete, but may fluctuate depending on the role. Learn more about our hiring process here. Don't be afraid to let us know if you need more flexibility.
Please note that this role is a full-time position in Madrid, Spain. It will require a relocation in case you live outside of Spain.