System Administrator - Office Infrastructure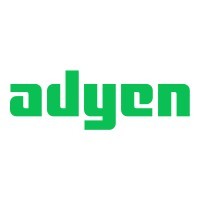 Adyen
IT, Other Engineering
Amsterdam, Netherlands
Posted on Thursday, April 6, 2023
This is Adyen
Adyen provides payments, data, and financial products in a single solution for customers like Facebook, Uber, H&M, and Microsoft - making us the financial technology platform of choice. At Adyen, everything we do is engineered for ambition.
For our teams, we create an environment with opportunities for our people to succeed, backed by the culture and support to ensure they are enabled to truly own their careers. We are motivated individuals who tackle unique technical challenges at scale and solve them as a team. Together, we deliver innovative and ethical solutions that help businesses achieve their ambitions faster.

System Administrator - Office Infrastructure
The Business Infrastructure team is looking for System Administrators with a hands on attitude and a willingness to learn new things. A love for solving technical challenges is essential, as well as enthusiasm for working in the IT field. The ideal candidate will be proactive and able to take initiative, as well as reliable and cooperative in their work. We value inclusivity and teamwork, so being able to work well with others is a must.
What you'll do:
Maintain, monitor and improve office infrastructure (networking, meeting rooms, access control systems, surveillance etc.) in existing offices.

Plan and execute deployment of new offices around the world.

Diagnose and troubleshoot IT challenges faced by your colleagues.

Support and improve Adyen internal IT system.

Find ways to automate manual tasks and address reoccurring issues.

Work on various projects with other teams when required.
Who you are:
A flexible team player who has the ability to work independently and is able to make informed decisions.

A versatile and skilled individual with a wide range of knowledge and expertise in various aspects of IT.

Able to handle a variety of tasks and projects, from technical support to scripting and network administration. You have a strong ability to adapt and learn new skills, as well as a passion for staying up-to-date with the latest developments in the field.

You can supervise multiple parties and stakeholders in order to deliver a project on time.

You have proven experience with:
- Meeting room equipment: Logitech, Zoom, Creston, Extron.
- Digital Signage solutions.
- Access Control and Surveillance systems.
- Networking: WiFi, switching, routing. (Unifi, Juniper)
- UNIX based systems such as macOS and Linux.
- MDM tools for managing macOS computers, preferably JAMF.
- Automating repetitive tasks using Bash, Python, Ansible or other tools.


- Internal services such as Google Suite, Zoom, OKTA, and LDAP.

Willing and able to travel for work a few times a year.

Have the ability to create clear and comprehensive documentation, as well as the willingness to share your knowledge with team members.
Our Diversity, Equity and Inclusion commitments
Our unique approach is a product of our diverse perspectives. This diversity of backgrounds and cultures is essential in helping us maintain our momentum. Our business and technical challenges are unique, and we need as many different voices as possible to join us in solving them - voices like yours. No matter who you are or where you're from, we welcome you to be your true self at Adyen.
Studies show that women and members of underrepresented communities apply for jobs only if they meet 100% of the qualifications. Does this sound like you? If so, Adyen encourages you to reconsider and apply. We look forward to your application!

What's next?
Ensuring a smooth and enjoyable candidate experience is critical for us. We aim to get back to you regarding your application within 5 business days. Our interview process tends to take about 4 weeks to complete, but may fluctuate depending on the role. Learn more about our hiring process here. Don't be afraid to let us know if you need more flexibility.
Please note that this role is a full-time position in Amsterdam. It will require a relocation in case you live outside of The Netherlands.