Escalation Manager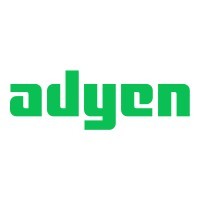 Adyen
Administration
Amsterdam, Netherlands
Posted on Friday, March 31, 2023
This is Adyen
Adyen is the financial technology platform of choice for leading companies. By providing end-to-end payments capabilities, data-driven insights, and financial products in a single global solution, Adyen helps businesses achieve their ambitions faster. With offices around the world, Adyen works with the likes of Facebook, Uber, H&M, eBay, and Microsoft. To maintain our momentum, we need people to join us in finding new ways of solving our unique challenges - people like you.
Escalation Manager
Adyen is dedicated to creating the best possible customer experience. This is something we strive for constantly and our Operations team stands at the center of it. We are currently looking for a hands-on Escalation Manager with a problem-solving mentality that wants to be part of the growth of our operations team in Amsterdam.

As an Escalation Manager, you will work closely with various parts of the organization to ensure that we reply timely and with the expected quality to incidents impacting our customers, along with identifying inefficiencies and potential risks to our processes and helping solve them proactively. You will also be instrumental in defining and providing input for further automation, taking our incident management tools to the next level as well as driving forward strategic initiatives while receiving guidance to unlock your potential.

The role offers a balance of high levels of ownership to find, initiate and drive projects that will affect all parts of the Adyen platform with the daily activities of incident management and communication. Additionally, the role requires balancing long-running projects with day-to-day duties that are integral to the smooth operation of the platform.
What you'll do
Communication: Communicate ongoing incidents to customers and internal stakeholders by translating technical jargon into easy-to-understand communications for a wider audience. Escalate critical incidents and formulate accurate communications to the senior management team and other operations teams throughout the lifecycle of the incident. Write merchant-facing retrospect documents covering a root cause analysis.

Incident Management: Represent Adyen's customer focus during the incident response. Facilitate incident mitigation, recovery, and resolution for high-risk incidents. Influence and motivate teams across a diverse set of vertical domains and geographic locations to ensure high-risk incidents are addressed rapidly and efficiently.

Coordination: Build and maintain partnerships across each solution/stream - Develop and manage a comprehensive incident management program of emergency operating procedures for each stream/solution.

Process Optimization: Working with Reliability Engineering and Tech Org to improve incident tooling, reliability, and user communications

Partnership: Work with personnel and teams across the organization to ensure the best possible customer experience.

Feedback: Serve as a feedback loop for the organization, gathering customer feedback, tracking the evolution of customer needs, and communicating these to product and management teams.
Who you are
You are inspired by the potential for innovation in the payments space and passionate about your drive to push boundaries and create value.

You have a strong background and experience in incident communications or corporate risk communications and process improvement.

You have solid communication skills and the ability to develop strong working relationships throughout the organization, able to translate technical situations clearly and concisely to a diverse audience via data-visualizing dashboards and written documents.

You are a strategic thinker with the aptitude to manage cross-functional initiatives in a fast-paced, highly entrepreneurial environment with little supervision. You are comfortable dealing with ambiguity and producing quick results in a 24/7 environment.

You have a global perspective and the ability to interface seamlessly with a global, multicultural team (cultural awareness).

You have a good technical affinity, and experience with dashboards and writing scripts and automation, (JavaScript, Grafana).

You are fluent in English. Additional language(s) are highly valued.

You are comfortable with on-call duty (20-25% of the time).
Our Diversity, Equity and Inclusion commitments
Our unique approach is a product of our diverse perspectives. This diversity of backgrounds and cultures is essential in helping us maintain our momentum. Our business and technical challenges are unique, and we need as many different voices as possible to join us in solving them - voices like yours. No matter who you are or where you're from, we welcome you to be your true self at Adyen.
Studies show that women and members of underrepresented communities apply for jobs only if they meet 100% of the qualifications. Does this sound like you? If so, Adyen encourages you to reconsider and apply. We look forward to your application.
What's next?
Ensuring a smooth and enjoyable candidate experience is critical for us. We aim to get back to you regarding your application within 5 business days. Our interview process tends to take about 4 weeks to complete, but may fluctuate depending on the role. Learn more about our hiring process here. Don't be afraid to let us know if you need more flexibility.
Please note that this role is a full-time position in Amsterdam. It will require a relocation in case you live outside of the Netherlands.