Technical Support Engineer, Point of Sale (German speaker)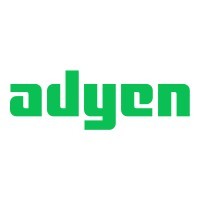 Adyen
IT, Customer Service
Amsterdam, Netherlands
Posted on Tuesday, March 14, 2023
This is Adyen
Adyen is the payments platform of choice for the world's leading companies, delivering frictionless payments across online, mobile, and in-store channels. Our team members are motivated individuals that help each other do remarkable things every day. We face unique technical challenges at scale and we solve those as a team. And together, we deliver innovative and ethical solutions that transform the way the world pays.
We took an unobvious approach to starting a payments company, building a platform from scratch. Now, Adyen serves the world's brightest companies like Facebook, Uber, L'Oreal, Casper, Bonobos and Spotify.
What you'll do
Your goal is to provide our merchant base with expert, accurate, and timely advice and support when they need it, in order to successfully accept payments in all their retail locations around the world. Your challenge will be remotely identifying, analyzing, troubleshooting and solving both hardware and software issues on a range of different devices.
This means working directly with merchant technical engineers and store managers, or working with internal Adyen teams such as our operational support team, project managers, and account managers. This can also include proactively providing IT training on the POS product to these stakeholders.
Your work is both varied and impactful- you could be helping a customer to set up new stores on our platform, configuring new terminal functionalities on the back end, or reviewing logs and troubleshooting integration issues between the merchant's POS software and Adyen's payment technology. Internally, you could be working with the product teams to justify a change that makes a functionality more efficient, reproducing live issues on in-house terminals, or updating internal documentation to help your colleagues.
As such, what you do will have a direct impact on our merchant's ability to accept payments and expand their business with us.
Your team is extremely customer-focused, highly motivated and thrives on shared success. They also have a strong relationship with development in order to facilitate constant product improvement. They are an international team with diverse backgrounds and skill sets.
Who you are:
You are able to troubleshoot technical problems, read application logs and find solutions to complex errors

You love to provide assistance to others, and be regarded as a technical expert

You love to learn new things, be it product, technology or process and are quickly able to adapt them into your work flows

You get a sense of achievement from solving problems, and from helping people; a great customer experience is at the heart of what you do

You have a proven record of learning or working with technology that interests you

You are a team player, and foster knowledge and information sharing with others by updating documentation or reporting bugs

You are driven, an enthusiastic collaborator, and ready to give and receive feedback

You make quick, but informed decisions, even under pressure and can prioritize tasks appropriately based on urgency or necessity

You are capable of abstract thinking, being able to solve a puzzle that isn't directly in front of you, separating the layers of software, hardware and internal systems

In depth IT knowledge or training is a plus

You have strong written and verbal communication skills in English and also in German
Our Diversity, Equity and Inclusion commitments
Our unobvious approach is a product of our diverse perspectives. This diversity of backgrounds, cultures, and perspectives is essential in helping us maintain our momentum. Our business and technical challenges are unique, we need as many different voices as possible to join us in solving them - voices like yours. So no matter where you're from, who you love, or what you believe in, we welcome you to be your true self at Adyen.
Studies show that women and members of underrepresented communities apply for jobs only if they meet 100% of the qualifications. Does it sound like you? If so, Adyen encourages you to reconsider and apply. We look forward to your application.
What's next?
Ensuring a smooth and enjoyable candidate experience is critical for us. We aim to get back to you regarding your application within 3 business days. Our interview process tends to take between 3 or 4 weeks to complete. Don't be afraid to let us know if you need more flexibility.
Please, note that this role is a full-time position in Amsterdam. It will require a relocation in case you live outside of the Netherlands.