Digital Media Manager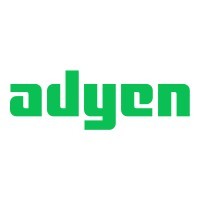 Adyen
Marketing & Communications
Shanghai, China
Posted on Thursday, March 9, 2023
This is Adyen
Adyen provides payments, data, and financial products in a single solution for customers like Meta, Uber, H&M, and Microsoft - making us the financial technology platform of choice for many of the world's top merchants. At Adyen, everything we do is engineered for ambition.
For our teams, we create an environment with opportunities for our people to succeed, backed by the culture and support to ensure they are enabled to truly own their careers. We are motivated individuals who tackle unique technical challenges at scale and solve them as a team. Together, we deliver innovative and ethical solutions that help businesses achieve their ambitions faster.
Digital Media Marketing, Shanghai
We are looking for a Digital Media Manager in China to manage our online promotional efforts and database management and bring a strategic mindset that will help unlock new potential digital channels and creative ideas to achieve our commercial acquisition goals. The ideal candidate is passionate about all things digital, data, tech and tools, and is a strong communicator with a wide range of digital and strategic skills.
You are comfortable working and aligning across regional and global teams, streamlining team operations, encouraging effective collaboration, being hands-on with executing on your plans and engaging with executives at all levels. This role will be based out of our Shanghai office and report to the Head of Marketing, APAC. *This is an Individual Contributor role*
What you'll do
• Gain an in-depth knowledge of China market's goals and act as a consultant, helping to build and optimize a digital strategy that supports their goals and generates a strong pipeline of qualified leads
• Manage our media agencies, establishing strong communication, facilitating coordination between our different agencies, making sure spend is on pace, deliverables are on time and performance goals are met
• Strategically create, manage and optimize Paid Search Media campaigns for China market (Baidu)
• Advise on local online media spend, including the allocation of spend across different digital channels
• Help advance our ABM (account based marketing) strategy to target high value accounts
• Governance: ensure that we have a unified digital strategy by working closely with the regional marketing managers and agencies
• Be up to speed on the latest regulatory changes and emerging technology in digital content and educate APAC and Global teams on what it means for Chinese brands looking to sell internationally and your strategy
• Identify opportunities to improve digital performance and run experiments that drive value for Adyen
• Alignment with Brand and New Media Manager to establish a streamlined creative process for digital campaigns as well as sharing insights and opportunities to improve
• Develop, execute strategies and campaigns to optimize conversions from website, landing pages, campaigns and database.
• Execute and improve current SEO tactics, including keyword research, on-page optimization, link building, and more
• Coordinate with global team and execute locally in relation to email nurturing programs and segmentation for Chinese specific digital media channels
• Coordinate with the global Marketing enablement team to have the right dashboards to measure effectiveness and potential for improvement of our digital channels and programs (WeChat, SCRM, Weibo, Zhihu etc.)
• Work closely with global marketing teams (Acquisition, Marketing enablement team) to manage and optimize processes.
Who you are
• At least 5 years of experience in digital media campaigns and experience in a B2B technology company is a plus
• You have a strategic mindset and love to try new innovative tools to achieve your desired goals
• Hands on experience with Baidu, Google analytics, Marketo, Salesforce a plus
• Hands on experience with DV360 (or any other Programmatic platform), WeChat, Weibo, Zhihu
• Demonstrated experience in measuring and improving the ROI of promotional investments and campaign effectiveness
• Ideally experience of launching ABM campaigns
• You have a strong affinity for data, being able to both analyze and present it in a way that drives actionable insights for key stakeholders
• In-depth knoweldge of which media channels to use in which scenario to reach business outcomes, and knowledge of cross-channel strategies to create synergies between channels
• Well versed in the awareness, consideration and decision phases and what media channels to leverage at which stage
• Commercially minded, able to clearly communicate the relationship between campaign results and business outcomes
• Experience of managing a media budget across different channels
• Collaborative, expected to be a solid communicator (in English) and able to work autonomously
• Good knowledge and appreciation of working in a fast-paced, multi-cultural environment
Our Diversity, Equity and Inclusion commitments
Our unobvious approach is a product of our diverse perspectives. This diversity of backgrounds, cultures, and perspectives is essential in helping us maintain our momentum. Our business and technical challenges are unique, we need as many different voices as possible to join us in solving them - voices like yours. So no matter where you're from, who you love, or what you believe in, we welcome you to be your true self at Adyen.
Studies show that women and members of underrepresented communities apply for jobs only if they meet 100% of the qualifications. Sounds like you? If so, Adyen encourages you to reconsider and apply. We look forward to your application.
What's next?
Ensuring a smooth and enjoyable candidate experience is critical for us. We aim to get back to you regarding your application within 3 business days. Our interview process tends to take between 3 or 4 weeks to complete. Don't be afraid to let us know if you need more flexibility.