Platform Reliability Engineer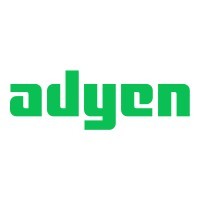 Adyen
Other Engineering
Singapore
Posted on Wednesday, March 1, 2023
This is Adyen
Adyen provides payments, data, and financial products in a single solution for customers like Meta, Uber, H&M, and Microsoft - making us the financial technology platform of choice. At Adyen, everything we do is engineered for ambition.
For our teams, we create an environment with opportunities for our people to succeed, backed by the culture and support to ensure they are enabled to truly own their careers. We are motivated individuals who tackle unique technical challenges at scale and solve them as a team. Together, we deliver innovative and ethical solutions that help businesses achieve their ambitions faster.
Platform Reliability Engineer
We provide our merchants a single platform, capable of meeting the rapidly evolving needs of today's fast-growing global businesses. To meet the high expectations of our merchants, Adyen has adopted and embedded principles from the Site Reliability Engineering discipline, offering an environment whereby curiosity, problem solving and openness are key drivers for success.
As Platform Reliability Engineers we are responsible for the stability and reliability of our core payments infrastructure. It is a highly technical position for which we need experienced engineers to help design, implement, maintain, scale and troubleshoot our platform.
What you'll do
Design and implement solutions that improve the reliability of our systems and services
Work on the automation and scalability of existing components of the platform
Be involved in key architectural decisions that determine the future of our platform
Troubleshoot and investigate technical issues, being involved from discovery to post-mortem
Who you are
Have a solid understanding of the Linux operating system and it's internals. You feel right at home on the commandline
Have experience with building, operating and troubleshooting large-scale distributed systems spanning multiple data centers across the globe
Know how to load-balance, scale and monitor these systems
Have a mindset for building sustainable, scalable and resilient long-term solutions, and prefer automation
Skilled in one or more programming or scripting languages such as Python, Java or bash
Have a good understanding of Infrastructure as Code and experience with configuration management and automation tools such as Puppet and Ansible
Know the workings of common network protocols such as HTTP, DNS and TLS, and be able to configure, tune and troubleshoot them in large distributed environments;
Have a good understanding of TCP/IP networking and its related techniques and protocols, especially in a Linux environment, aware of how to configure iptables and use tools such as tcpdump
Our Diversity, Equity and Inclusion commitments
Our unique approach is a product of our diverse perspectives. This diversity of backgrounds and cultures is essential in helping us maintain our momentum. Our business and technical challenges are unique, and we need as many different voices as possible to join us in solving them - voices like yours. No matter who you are or where you're from, we welcome you to be your true self at Adyen.
Studies show that women and members of underrepresented communities apply for jobs only if they meet 100% of the qualifications. Does this sound like you? If so, Adyen encourages you to reconsider and apply. We look forward to your application!