Implementation Manager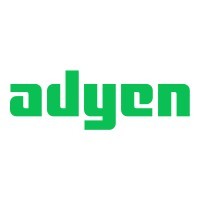 Adyen
Sydney, Australia
Posted on Wednesday, March 1, 2023
This is Adyen
Adyen provides payments, data, and financial products in a single solution for customers like Facebook, Uber, H&M, and Microsoft - making us the financial technology platform of choice. At Adyen, everything we do is engineered for ambition.
For our teams, we create an environment with opportunities for our people to succeed, backed by the culture and support to ensure they are enabled to truly own their careers. We are motivated individuals who tackle unique technical challenges at scale and solve them as a team. Together, we deliver innovative and ethical solutions that help businesses achieve their ambitions faster.
Implementation Manager
Adyen is looking for an Implementation Manager to help our prospective, and existing merchants integrate or enhance existing integrations. This position requires a technical background and a commercial mindset when supporting merchants in designing potential solutions for accepting payments.
What you'll do
Solution Design: Serve as the chief technical consultant for our merchants during their integration with Adyen; ensuring the technical integrity and quality of their integration to ours to a wide variety of merchants in different verticals and technical platforms

Project Management: Work closely with the merchant and the various Adyen teams across the world to guarantee a high-quality project delivery

Technical Pre-Sales: Assisting the Sales team to propose technical solutions with potential merchants to ascertain technical requirements and ensuring that all necessary information is collected prior to the integration

Consultation: Consult with the merchant on how to optimise payments using the Adyen platform. Key focus areas will be unified commerce (combining online and in-store payments to help merchants create a single view of their customers, optimization of conversion rates, risk management and many more

Influence Product Development: Form a key part of feedback loops for the organisation, gathering merchant's feedback, evaluating merchant needs, and communicating these to product and management personnel, building strong relationships internally and externally

Based in Sydney, with opportunities to travel across Asia and beyond to assist our merchants and interface with other global offices
Who you are
Analytical skills: Able to come up with and communicate very pragmatic and practical solutions to complex integration problems

Problem Solving: You've had previous exposure to environments rich in uncertainty and you show a resulting track record of successfully dealing with ambiguity

Knowledge: Having a good understanding of various areas of IT software to architecture and network, combined with experience with Web APIs and software development internet technologies and knowledge of technical processes (e.g. SQL / HTML / JavaScript / PHP / Java / Scripting). A good understanding of the payments industry will help you excel in this position

Communication: You enjoy communicating with people at a variety of levels across different business areas of our merchants, in a concise manner, whilst having a good commercial impact awareness of your conversations

Self-Motivated: You are committed and have demonstrated an ability to maintain high levels of productivity with minimal supervision. You make quick informed decisions under pressure and prioritise appropriately based on urgency, necessity, and both internal and external requests

Language: Fluent in English. Any additional language capability is a bonus
Our Diversity, Equity, and Inclusion commitments
Our unobvious approach is a product of our diverse perspectives. This diversity of backgrounds, cultures, and perspectives is essential in helping us maintain our momentum. Our business and technical challenges are unique, we need as many different voices as possible to solve them - voices like yours. So no matter where you're from, who you love, or what you believe in, we welcome you to be your true self at Adyen.
Studies show that women and members of underrepresented communities apply for jobs only if they meet 100% of the qualifications. Even if you don't meet 100% of the criteria, Adyen encourages you to reconsider and apply. We look forward to your application.