Senior Technical Writer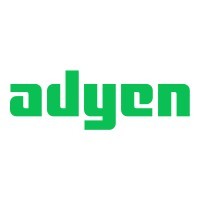 Adyen
Marketing & Communications, IT
Chicago, IL, USA
Posted on Saturday, February 4, 2023
This is Adyen
Adyen provides payments, data, and financial products in a single solution for customers like Facebook, Uber, H&M, and Microsoft - making us the financial technology platform of choice. At Adyen, everything we do is engineered for ambition.
For our teams, we create an environment with opportunities for our people to succeed, backed by the culture and support to ensure they are enabled to truly own their careers. We are motivated individuals who tackle unique technical challenges at scale and solve them as a team. Together, we deliver innovative and ethical solutions that help businesses achieve their ambitions faster.
Senior Technical Writer
Aside from our payments offering, Adyen is also building a suite of embedded financial products for platforms such as marketplaces, SaaS platforms, on-demand platforms, or crowdfunding platforms.
As product and development teams in our Chicago tech hub start building solutions, we need an experienced technical writer/programmer writer to partner with them and our documentation teams in Amsterdam. You will work on new products and features that will be built out of our Chicago office.
What we do
We create and maintain Adyen's external documentation (https://docs.adyen.com), and API Explorer (https://docs.adyen.com/api-explorer). For more information on our API Explorer, check out our Tech blog post "Improving the developer experience with OpenAPI Specification'' (https://www.adyen.com/blog/improving-the-developer-experience-with-openapi-specification).
What you'll do
Lead, plan, align documentation initiatives and content projects with different teams and functions in our Chicago tech hub and more.

Write technical documentation for our external developer audience. You will write documentation for SDKs and APIs, including references, and conceptual and integration guides.

Deliver clear and concise documentation.

Support content design and layout.

Think of concepts and solutions to automate and optimize our docs.

Review and help improve content created by other technical writers and non-writers, and drive best practices in technical writing.
Who you are
You have extensive experience in writing documentation for APIs and SDKs, based on a clear understanding of user goals and motivations.

You are proficient in using Git and working with a docs-as-code workflow.

You have experience in leading cross-team documentation projects and initiatives, such as restructuring documentation and coming up with documentation processes.

You enjoy working with developers, product owners, and other technical writers to deliver quality documentation.

You speak your mind and you like to take ownership. You work with other teams to define documentation strategy, improve user experience, and make better documentation tools.

Experience developing with programming languages such as Java, Python, C#, PHP, Ruby, or others is a plus.

Open to some domestic and international travel.
Our Diversity, Equity and Inclusion commitments
Our unique approach is a product of our diverse perspectives. This diversity of backgrounds and cultures is essential in helping us maintain our momentum. Our business and technical challenges are unique, and we need as many different voices as possible to join us in solving them - voices like yours. No matter who you are or where you're from, we welcome you to be your true self at Adyen.
Studies show that women and members of underrepresented communities apply for jobs only if they meet 100% of the qualifications. Does this sound like you? If so, Adyen encourages you to reconsider and apply. We look forward to your application!
What's next?
Ensuring a smooth and enjoyable candidate experience is critical for us. We aim to get back to you regarding your application within 5 business days. Our interview process tends to take about 4 weeks to complete, but may fluctuate depending on the role. Learn more about our hiring process here. Don't be afraid to let us know if you need more flexibility.
Adyen is an equal opportunity employer. We do not discriminate based on race, color, ethnicity, ancestry, national origin, religion, sex, gender, gender identity, gender expression, sexual orientation, age, disability, veteran status, genetic information, marital status or any legally protected status.
All your information will be kept confidential according to EEO guidelines.