Java Software Engineer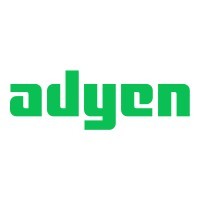 Adyen
Software Engineering
Singapore
Posted on Wednesday, January 25, 2023
This is Adyen
Adyen provides payments, data, and financial products in a single solution for customers like Facebook, Uber, H&M, and Microsoft - making us the financial technology platform of choice. At Adyen, everything we do is engineered for ambition.
For our teams, we create an environment with opportunities for our people to succeed, backed by the culture and support to ensure they are enabled to truly own their careers. We are motivated individuals who tackle unique technical challenges at scale and solve them as a team. Together, we deliver innovative and ethical solutions that help businesses achieve their ambitions faster.
Java Software Engineer
Since building our platform from scratch, our engineers have been continuously reshaping the payments landscape. Due to our rapid growth, we design everything with scalability in mind. We solve real problems for our merchants, creating new functionalities and building impactful solutions to help them grow.
As an engineer, you will be responsible for the full development cycle from designing your software to testing and ensuring everything works as expected after deployment in a weekly release. You will work with one of the biggest PostgreSQL databases out there, while writing your own queries and ensuring they fit within our low-latency API landscape.
To maintain our competitive edge as we scale, we organise our work around goal-oriented groups, called streams. Streams are co-led by developers, and also include product and commercial specialists. This setup means you're able to provide input on how our products and services are built, and also receive immediate feedback on the business impact of your work. Joining the Singapore office means you will be part of our APAC stream where one of the key responsibilities is to provide an easy way for merchants to integrate the most relevant, high-performing, and preferred payment methods to their customers in this region.
What you can expect
You'll be an integral contributor to a multi-threaded, highly performing, and complex software system
You'll use your critical mindset by exploring the context and knowing the 'why.' Your ideas will be heard right from the start!
You'll be in charge of the model, architecture, coding, testing, security, and release of your project and collaborative with different teams to ensure the successful delivery of them
We're looking for people with at least 5 years of development experience, who can see the bigger picture and work towards it from inception to implementation. If this sounds like you, we'd love to hear from you.
Our Diversity, Equity, and Inclusion commitments
Our unobvious approach is a product of our diverse perspectives. This diversity of backgrounds, cultures, and perspectives is essential in helping us maintain our momentum. Our business and technical challenges are unique, we need as many different voices as possible to solve them - voices like yours. So no matter where you're from, who you love, or what you believe in, we welcome you to be your true self at Adyen.
Studies show that women and members of underrepresented communities apply for jobs only if they meet 100% of the qualifications. However, even if you don't meet 100% of the criteria, Adyen encourages you to reconsider and apply. We look forward to your application.