Senior Security Detection and Monitoring Engineer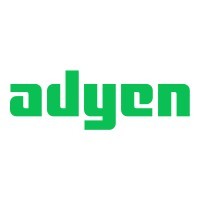 Adyen
Amsterdam, Netherlands
Posted on Saturday, January 14, 2023
This is Adyen

Adyen is the payments platform of choice for the world's leading companies, delivering frictionless payments across online, mobile, and in-store channels. Our team members are motivated individuals that help each other do remarkable things every day. We face unique technical challenges at scale and we solve those as a team. And together, we deliver innovative and ethical solutions that transform the way the world pays.

We took an unobvious approach to starting a payments company, building a platform from scratch. Now, Adyen serves the world's brightest companies like Facebook, Uber, L'Oreal, Casper, Bonobos, and Spotify.

Our business challenges are unique, we need as many different voices as possible to join us in solving them - voices like yours. So no matter where you're from, who you love, or what you believe in, we welcome you to be your true self at Adyen.


Senior Security Detection and Monitoring Engineer

The Security Team is responsible for detecting and responding to threats, developing and maintaining security controls, designing and implementing strategies to secure our payment platform, and building security culture throughout the company.

As a driven and pro-active Senior Security Detection and Monitoring Engineer you will focus on Security Operations, Threat Hunting, Threat detection and Incident Response. You will develop and maintain security solutions to improve detection capabilities, automate difficult manual tasks and investigate security incidents. In short, we want you to detect everything worth detecting, and then deal with it!


How do we do that?
Collaborating: To create meaningful detections and to respond to triggered alerts you will need to collaborate with other members of the security, product, development and infrastructure teams;
Developing our very own tool: To overcome vendor limitations and remain flexible, we decided to build our own event monitoring tool. You will be able to add new detection logic with a bit of Python and your bright ideas to protect our Linux/MacOS environment;
If you are also an experienced Python developer you will be able to maintain and expand the tool itself;
Using our very own tool: we do not believe in the typical task segregation of traditional SOCs, instead all our security engineers developing new detections also act as security analysts, dealing with the alerts triggered by the monitoring system. Do you agree with this view? Tell us why in your motivation letter!


What you'll do
Develop and operate our in-house built event monitoring tool;
Develop new solutions to hunt, detect and deal with threats;
Create scalable and actionable detection logic for emerging threats;
Save your colleague's time and brainpower through automation;
Maintain up to date knowledge of tools, techniques, and procedures used by attackers;
Explore and incorporate new security tools, opportunity to contribute to open source community;
Be involved in the evaluation of security operations and/or procedures to enhance productivity and effectiveness of the team.
Who you are
You like to identify new attack vectors and threats, and implement proper monitoring and detection methods;
You understand security detection and monitoring without being limited to specific SIEM tools or vendors;
You have solid experience with Python, or another language;
You have the mindset to script, automate, and scope projects to avoid repetitive tasks;
You have experience in most of the following areas: Operating System security (Linux/MacOS), Network security, Intrusion Detection, Vulnerability Management, Threat Intelligence and Threat Hunting, Digital Forensics, Software Development
Our Diversity, Equity and Inclusion commitments

Our unobvious approach is a product of our diverse perspectives. This diversity of backgrounds, cultures, and perspectives is essential in helping us maintain our momentum. Our business and technical challenges are unique, we need as many different voices as possible to join us in solving them - voices like yours. So no matter where you're from, who you love, or what you believe in, we welcome you to be your true self at Adyen.

Studies show that women and members of underrepresented communities apply for jobs only if they meet 100% of the qualifications. Even if you don't meet 100% of the criteria then Adyen encourages you to reconsider and apply. We look forward to your application.

We offer a competitive salary, internal knowledge-sharing events, a global exchange program to other offices, relocation support, and great career opportunities. Become part of an international work environment, and take your career to the next level!