SDR Team Lead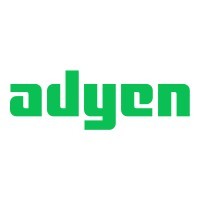 Adyen
Sales & Business Development
Posted on Saturday, January 14, 2023
This is Adyen
Adyen is the payments platform of choice for the world's leading companies, delivering frictionless payments across online, mobile, and in-store channels. Our team members are motivated individuals that help each other do remarkable things every day. We face unique technical challenges at scale and we solve those as a team. And together, we deliver innovative and ethical solutions that transform the way the world pays.
We took an unobvious approach to starting a payments company, building a platform from scratch. Now, Adyen serves the world's brightest companies like Facebook, Uber, L'Oreal, Casper, Bonobos, and Spotify.
SDR Team Lead
Adyen is looking for an experienced SDR team lead with a proven track record in a sales development function in Germany.
As team lead for sales development, you will lead and inspire a sales development team and be responsible for supporting the Head of Sales (DACH) and Head of Marketing (DACH) as part of the German commercial go to market strategy.
The successful candidate must be passionate about growing business, be able to inspire a young team to win, be capable of challenging processes to ensure efficiency in every day task, be willing to learn new skills and inspire their team to do the same and demonstrate a proven track record in nurturing and growing teams.
What you'll do
Management and follow up on all inbound leads.
Support the creation of outbound cadences and ensure all cadences are being followed.
Train the SDR Team (incl. product training, pitching, selling skills and negotiating through conversations) Supporting the Head of Sales (DACH) and Head of Marketing (DACH) to go to market. Track ongoing performance of the SDR Team. Monitor the ongoing performance and quality of each SDR member. Ensure processes are clearly understood by the Team and be able to dissect processes to ensure we operate efficiently.
Who you are
Proven track record in Sales Development (min 2 years).
A min of 1 year managing a team.
A creative thinker Able to demonstrate high energy in a fast paced business with a culture that focuses on collaboration.
A strategic and commercial mindset, with a proven track record of liaising with commercial functions to deliver impactful marketing programs.
Fluent in English and German.
Our Diversity, Equity and Inclusion commitments
Our unobvious approach is a product of our diverse perspectives. This diversity of backgrounds, cultures, and perspectives is essential in helping us maintain our momentum. Our business and technical challenges are unique, we need as many different voices as possible to join us in solving them - voices like yours. So no matter where you're from, who you love, or what you believe in, we welcome you to be your true self at Adyen.
Studies show that women and members of underrepresented communities apply for jobs only if they meet 100% of the qualifications. Does it sound like you? If so, Adyen encourages you to reconsider and apply. We look forward to your application.
What's next?
Ensuring a smooth and enjoyable candidate experience is critical for us. We aim to get back to you regarding your application within 5 business days. Our interview process tends to take about 4 weeks to complete, but may fluctuate depending on the role. Learn more about our hiring process here. Don't be afraid to let us know if you need more flexibility.
Please, note that this role is a full-time position in Berlin.