Group Product Manager, Data Platform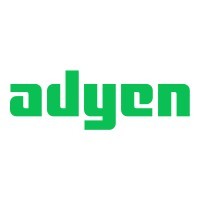 Adyen
Product
Amsterdam, Netherlands
Posted on Saturday, January 14, 2023
This is Adyen
Adyen is the financial technology platform of choice for leading companies. By providing end-to-end payments capabilities, data-driven insights, and financial products in a single global solution, Adyen helps businesses achieve their ambitions faster. With offices around the world, Adyen works with the likes of Facebook, Uber, H&M, eBay, and Microsoft. To maintain our momentum, we need people to join us in finding new ways of solving our unique challenges - people like you.
Group Product Manager, Data Platform
In building the most customer-focused financial technology platform, Adyen is going all-in on leveraging big data to create value. Our big data platform comprises infrastructure and tooling needed to develop and serve all data products for Adyen and our merchants. The platform is critical to scale Adyen's core payments and financial services offering, and expands at an exponential rate. We are looking for a Group Product Manager to build and lead a team of highly impactful product managers owning all internal tooling and products on Adyen's Big Data Platform. This ranges from big data computing and streaming infrastructure to OLAP tools and analytics products. This role will be based out of our Amsterdam office.
What you will do:
You will build and lead a team of product managers in Amsterdam focused on product development for Adyen's Feature Platform, query engines, data governance, orchestration tooling, and much more;

You will be responsible for formulating, challenging, leading and executing on a strategic vision for our platform teams building on the Big Data Platform;

You'll productize our existing processes and decide on adoption of innovative technologies, and use your team to discover new problems, ship solutions, and grow internal product adoption;

You will be an evangelist of our Big Data Platform, its tooling and our culture to colleagues, customers, and partners.

You will work across engineering, data science, analytics, and product teams.
Who you are:
You have conceived of and launched multiple successful technical products at scale (8+ years in product management);

You are effective in finding, growing, leading and retaining talent in product management (3+ years of management experience);

You have experience in one or more of the following: big data, machine learning / artificial intelligence, data governance and privacy, or cloud infrastructure;

You enjoy having a strategic impact, connecting with other leaders on opportunities;

You can guide a data engineering team with the right questions to answer, turn those answers into business value, and leverage analytics to drive product decisions;

You know how to navigate technical challenges and understand the opportunities and limitations of technical/data decisions;

You are skilled at operating in a diverse, ever-growing, global company where your teams need to collaborate and integrate with others team across many disciplines.

You are a quick learner and take a 'launch fast and iterate' approach to tackling problems;

You love to act as a mentor and help guide talent to make optimal decisions;

You take pride in putting your team first, you value teams over ego;

Experience and knowledge around product management in data engineering, big data, and machine-learning is required for this role.
Our Diversity, Equity and Inclusion commitments
Our unique approach is a product of our diverse perspectives. This diversity of backgrounds and cultures is essential in helping us maintain our momentum. Our business and technical challenges are unique, and we need as many different voices as possible to join us in solving them - voices like yours. No matter who you are or where you're from, we welcome you to be your true self at Adyen.
Studies show that women and members of underrepresented communities apply for jobs only if they meet 100% of the qualifications. Does this sound like you? If so, Adyen encourages you to reconsider and apply. We look forward to your application.
What's next?
Ensuring a smooth and enjoyable candidate experience is critical for us. We aim to get back to you regarding your application within 5 business days. Our interview process tends to take about 4 weeks to complete, but may fluctuate depending on the role. Learn more about our hiring process here. Don't be afraid to let us know if you need more flexibility.
Please note that this role is a full-time position in Amsterdam. It will require a relocation in case you live outside of the Netherlands.