AML Monitoring Investigations Team Lead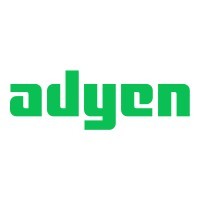 Adyen
Amsterdam, Netherlands
Posted on Saturday, January 14, 2023
This is Adyen
Adyen is the financial technology platform of choice for leading companies. By providing end-to-end payments capabilities, data-driven insights, and financial products in a single global solution, Adyen helps businesses achieve their ambitions faster. With offices around the world, Adyen works with the likes of Facebook, Uber, H&M, eBay, and Microsoft. To maintain our momentum, we need people to join us in finding new ways of solving our unique challenges - people like you.
AML Monitoring Investigations Team Lead
A key part of building our business is ensuring we do it ethically and sustainably. In order to do so, we, as a financial institution, need to know at all times what happens on our platform and whether this is in line with the rules, regulations and our risk appetite. And all of this in a scalable way.
We are looking for an AML Monitoring Investigations Team Lead to join our AML Operations Department based in Amsterdam. Do you want to be at the forefront of the fight against money laundering and terrorist financing by leading, empowering and coaching a passionate team of analysts? And you somebody who can stand up to this exciting opportunity in a growing and dynamic business? Then, this is the role for you!
What you'll do
Lead a team of specialists who conduct case investigations (includes analyzing transaction information, researching customer data, examining open source and media checks and recommending whether a SAR should be filed or not).

Engage with key stakeholders and work cooperatively to present, create, develop and/or implement suggestions and recommendations regarding best practices, continuous improvement and department processes, policies and procedures.

Utilize information from regulatory changes, new regulations, and internal policy changes to further identify new key risk areas and work together with internal departments to set the necessary controls in place.

Institute accountability, track team progress and success, and present results to Senior Leadership.

Help define and clearly communicate objectives and key results for the AML Operations team.

Recruit and hire talented AML Alert Handling Specialists who can contribute to Adyen and our growth.

Work with the Quality Assurance Team to implement quality assurance reviews within your team to identify issues, trends and training needs, providing constructive feedback with the goal of continuous improvement and excellent service delivery.

​​

Coach and mentor fellow members of the team to support them in their personal and professional growth.
Who you are
A minimum of 3 years of relevant experience in AML/KYC/Compliance.

Minimum of 2 years team lead/managerial/supervisory experience;

The ability to coach and guide peer Team Leads in their leadership journey;

Strong knowledge of AML/CFT laws and regulations.

Exceptional analytical, critical thinking and problem-solving skills.

Ability to manage processes efficiently, with accuracy and attention to detail.

Strong decision-making capabilities and adoption of a solution-based approach in all aspects of work.

Ability to adapt to a changing environment and handle multiple priorities.

Passionate and driven about building a well-functioning and motivated team and mentoring and encouraging team members to continuously develop and grow.

Experience in the financial sector is a must. Experience with payments is a plus.

Strong communication skills, excellent verbal and written English.
Our Diversity, Equity and Inclusion commitments
Our unique approach is a product of our diverse perspectives. This diversity of backgrounds and cultures is essential in helping us maintain our momentum. Our business and technical challenges are unique, and we need as many different voices as possible to join us in solving them - voices like yours. No matter who you are or where you're from, we welcome you to be your true self at Adyen.
Studies show that women and members of underrepresented communities apply for jobs only if they meet 100% of the qualifications. Does this sound like you? If so, Adyen encourages you to reconsider and apply. We look forward to your application.
What's next?
Ensuring a smooth and enjoyable candidate experience is critical for us. We aim to get back to you regarding your application within 5 business days. Our interview process tends to take about 4 weeks to complete, but may fluctuate depending on the role. Learn more about our hiring process here. Don't be afraid to let us know if you need more flexibility.
Please note that this role is a full-time position in Amsterdam. It will require a relocation in case you live outside of the Netherlands.