IT Engineer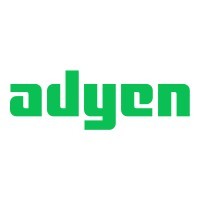 Adyen
IT, Education
San Francisco, CA, USA
Posted on Saturday, January 14, 2023
This is Adyen
Adyen provides payments, data, and financial products in a single solution for customers like Facebook, Uber, H&M, and Microsoft - making us the financial technology platform of choice. At Adyen, everything we do is engineered for ambition.
For our teams, we create an environment with opportunities for our people to succeed, backed by the culture and support to ensure they are enabled to truly own their careers. We are motivated individuals who tackle unique technical challenges at scale and solve them as a team. Together, we deliver innovative and ethical solutions that help businesses achieve their ambitions faster.
IT Engineer
Adyen is looking for an IT Engineer to support our teams in troubleshooting and solving IT issues. With a hands-on attitude, you have a natural enthusiasm for helping others and contributing to the enhanced productivity of our dynamic workforce.
What you'll do:
Diagnose and troubleshoot IT challenges — from the set-up of new users to assisting colleagues with questions to optimize our processes and systems
Work closely with team members globally to provide support for Apple device issues, systems access, networking, and other IT-related tasks presented to you
Look for new ways to continuously improve our global IT systems and functionalities
Solve challenging technical problems and find new ways to automate manual tasks
Examples:
Provide high-level support to our rapidly expanding user base across eight different time zones
Investigate and fix persistent laptop issues affecting our users (automate if possible)
Prioritize recurring issues over one time failures and communicate fixes/changes

Automate recurring issues in various ways (using Ansible, Bash/Python Scripting, Cron jobs, Jamf, Puppet, etc)

Deploy and manage software packages using Munki for Managed Software Center (internal App store)
Manage 4000+ Apple devices using Enterprise MDM/Jamf
Who you are
You have strong, hands-on, system administration and network skills in UNIX based systems such as OS X and Linux, plus an interest in DevOps, internal services management, and can demonstrate a good understanding of up to date IT security practices
You have experience managing a large fleet of MacOS corporate devices leveraged by enterprise systems like JAMF or similar
You have worked with internal services such as Google Suite, Zoom, OKTA, and LDAP
Experience with centrally managed as well as automated packaging, deploying, updating, patching, revoking, and blocking of applications on Apple end-user devices
Knowledge of Scripting languages such as Bash and Python, with practical skills in automating repetitive tasks and streamlining the end-user experience
You have worked with Config Management Systems such as, but not limited to Puppet, Ansible, or similar.
You have an understanding of networking and firewalls, and see the benefits of using open-source software
You are a flexible team player who has the ability to work independently and able make informed decisions
The annual base salary range for this role is $100,000-$140,000; to learn more about our compensation philosophy, please click here.
Our Diversity, Equity and Inclusion commitments
Our unique approach is a product of our diverse perspectives. This diversity of backgrounds and cultures is essential in helping us maintain our momentum. Our business and technical challenges are unique, and we need as many different voices as possible to join us in solving them - voices like yours. No matter who you are or where you're from, we welcome you to be your true self at Adyen.
Studies show that women and members of underrepresented communities apply for jobs only if they meet 100% of the qualifications. Does this sound like you? If so, Adyen encourages you to reconsider and apply. We look forward to your application!
What's next?
Ensuring a smooth and enjoyable candidate experience is critical for us. We aim to get back to you regarding your application within 5 business days. Our interview process tends to take about 4 weeks to complete, but may fluctuate depending on the role. Learn more about our hiring process here. Don't be afraid to let us know if you need more flexibility.
Adyen is an equal opportunity employer. We do not discriminate based on race, color, ethnicity, ancestry, national origin, religion, sex, gender, gender identity, gender expression, sexual orientation, age, disability, veteran status, genetic information, marital status or any legally protected status.
All your information will be kept confidential according to EEO guidelines.
Pursuant to the San Francisco Fair Chance Ordinance, we will consider for employment qualified applicants with arrest and conviction records.